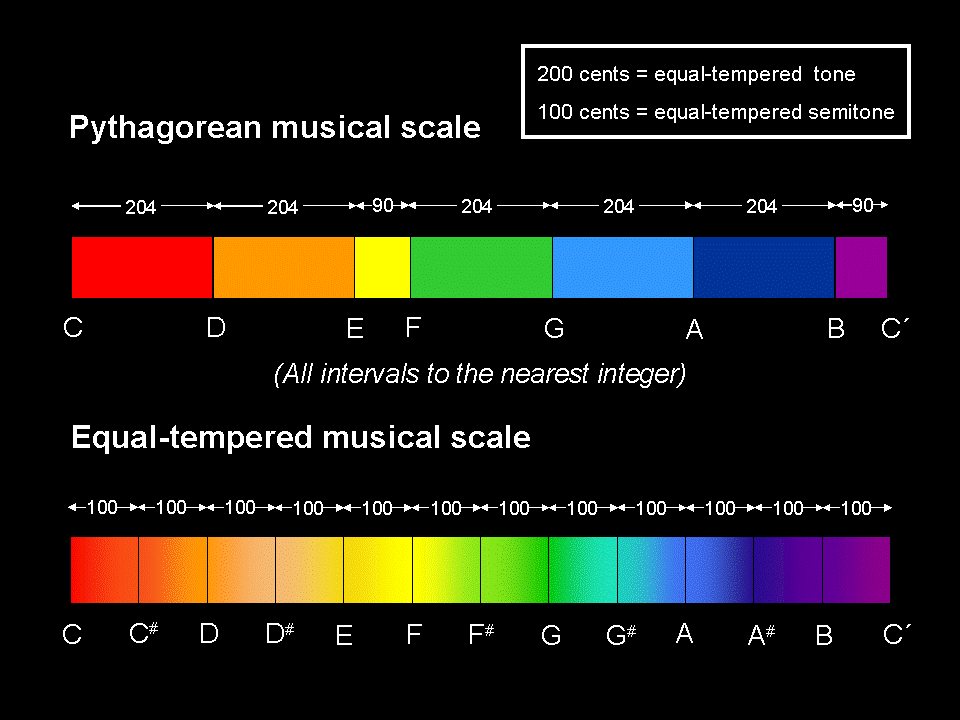 In the equal-tempered scale, the octave is divided into 12 equal intervals, or semitones. Each semitone is accorded a measure of 100 cents, so that the octave is 1200 cents and a tone interval of two semitones is 200 cents.
The seven intervals between successive notes of the Pythagorean octave consist of five Pythagorean tone intervals (T) of 9/8 and two leimmas (L) of 256/243:
T—T—L—T—T—T—L
The Pythagorean tone interval is about 204 cents, i.e., 2% higher in pitch than the modern tone interval, and the leimma is about 90 cents, i.e., about 10% smaller than a semitone. The Pythagorean musical scale may be heard here.