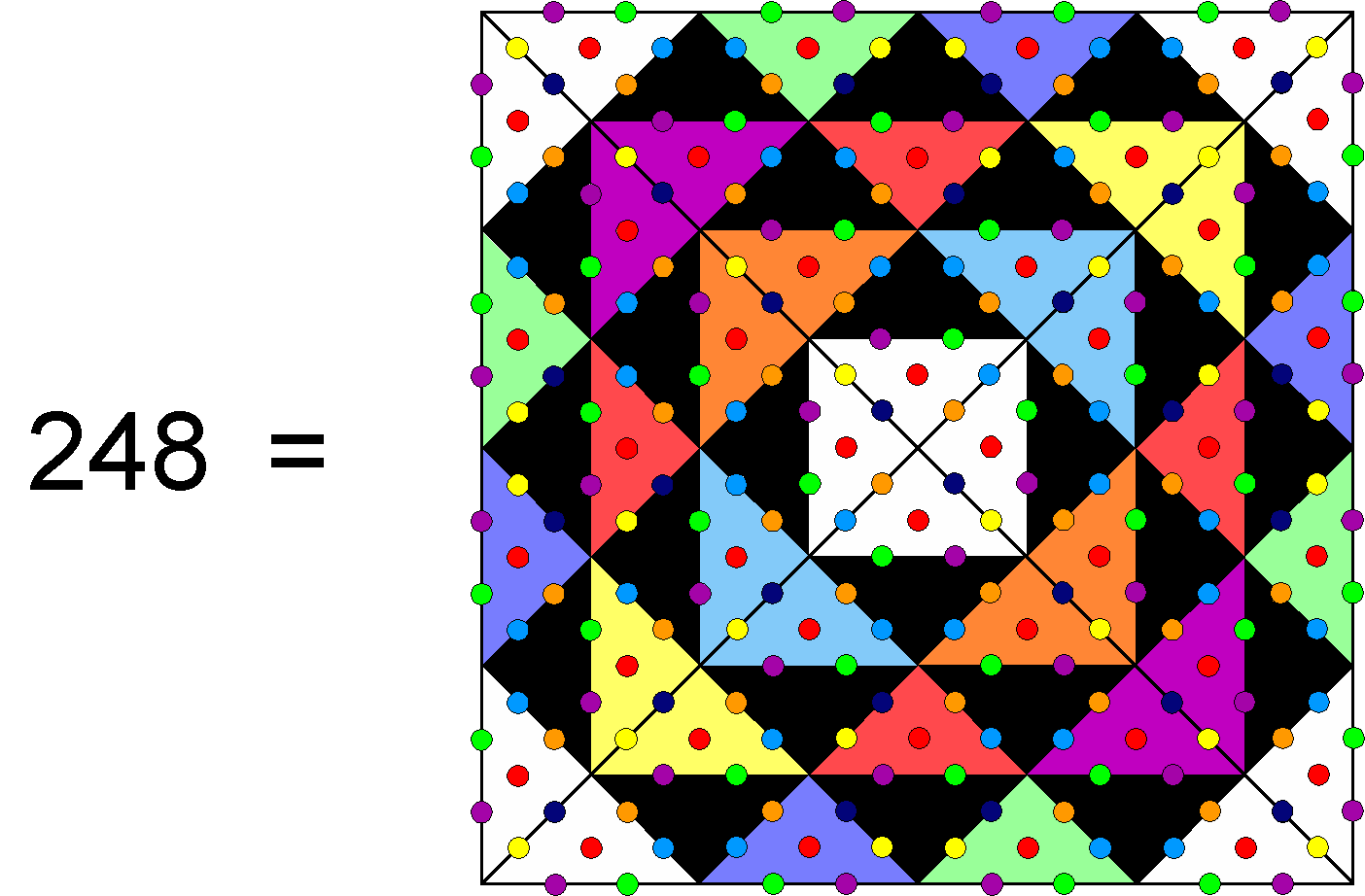 The square also embodies the dimension 248 of E8 because, when its sectors are 2nd-order tetractyses, 248 coloured yods symbolizing Sephiroth of Construction surround its centre.
The 40 tetractyses have 41 corners, where 41 is the 21st odd integer, showing how the Divine Name EHYEH ("I am") with number value 21 prescribes the dimension 248 of E8.
The total number of yods surrounding the centre of the square is 288, where
288 = 11 + 22 + 33 + 44.
This is another beautiful illustration of how the integers 1, 2, 3 & 4 symbolized by the four rows of dots in the Pythagorean tetractys express the properties of sacred geometries, e.g., 288 yods surround the centres of the seven regular polygons making up the inner form of the Tree of Life, whilst 288 yods line the boundaries of the (7+7) separate polygons (see here).